03-25-14 – Night Before Surgery
Tomorrow is her surgery. This time I think it will actually happen, we've covered every base and she is healthy other than the cancer that this will remove and her mysterious heart arrhythmia. And they are using the most heart-gentle anesthesia that they can, and the oncologist has made pretty clear that chemo or radiation will not solve the problem, and that we are at the outside of the timeline when there would still be a point in this.
They said she might be out of surgery as early as 11 so I will expect 12 and try not to fret when I hear nothing by 11, since no surgery I've ever waited through ever got started and finished on the schedule I was told. I'm going to try and just work as usual all morning after I drop her off between 7:30/8, and listen to audio books or podcasts to try and make the time pass.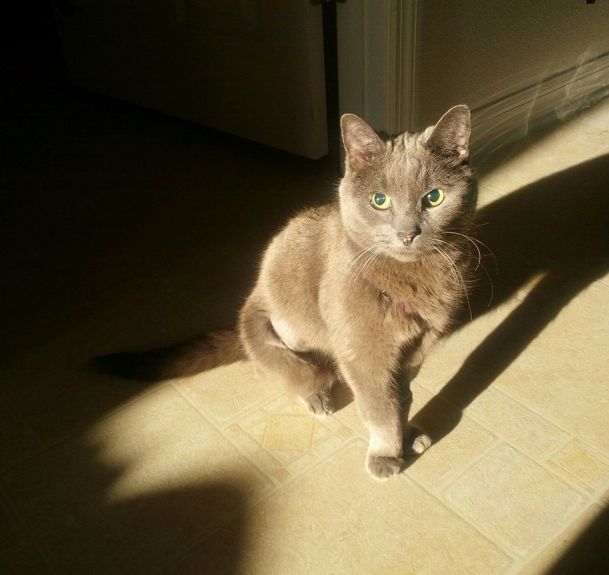 Even though she is grey and you'd think she should seem silver, she looks golden a lot of the time. She's got her purple harness on, we just went for a walk outside.