03-31-14 – Day 5 After Surgery, and Biopsy Results
I woke up this morning to the feel of little paws walking on my legs – somebody decided to curl up on the bed for a little while. Â She snuggled right up against my hip and stayed there for awhile. <3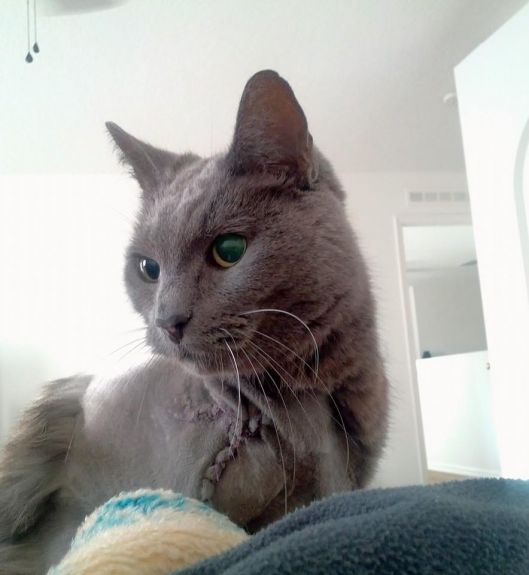 And later, excellent news! I got this email from the veterinarian:
"Good Morning.
"Hope Misty is recovering well. The pathology report is back this morning and the good news is this tumor has a low metastatic rate and since we did the amputation we don't have to worry about it coming back anywhere. Call me if you have any questions and I'll see you at the recheck."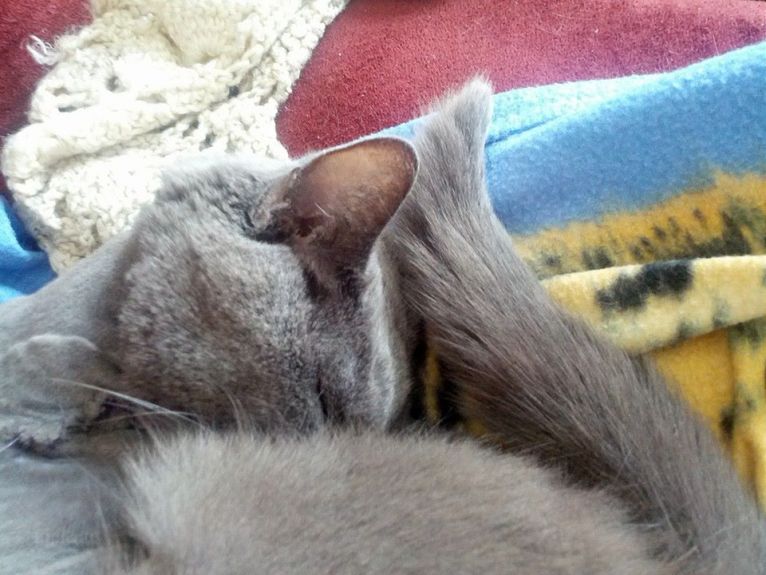 This is how Misty celebrated. Is there anything cuter than tiny faint little cat-snores?