05-15-14 – 7 Weeks After Surgery
This started out as an attempt to photograph her scar area while she happened to be lying in a position to show it, and turned into a licking my hand session instead, so I'll post a few photos. Kitties always look so sweet when they are happily grooming someone they like! 🙂 <3
It looks to me like some of the fur along her scar is growing back white. I've heard that happens sometimes.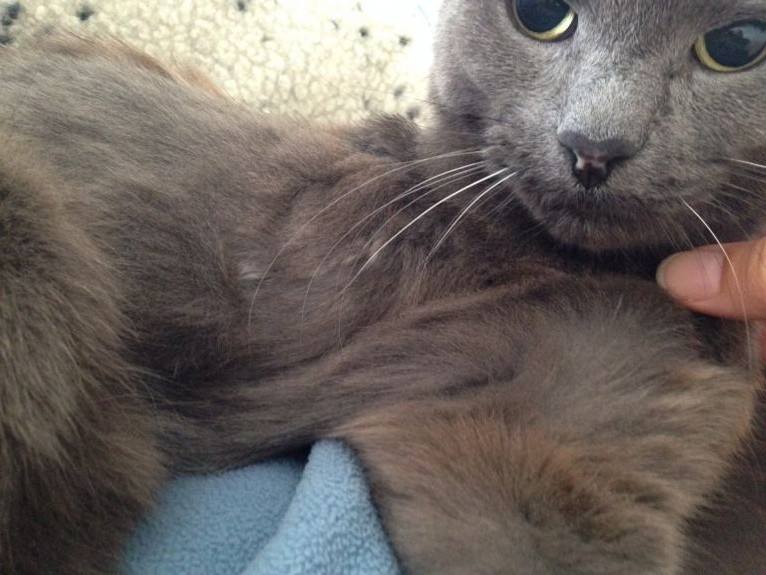 In this one I think she looks a little like… E.T. maybe?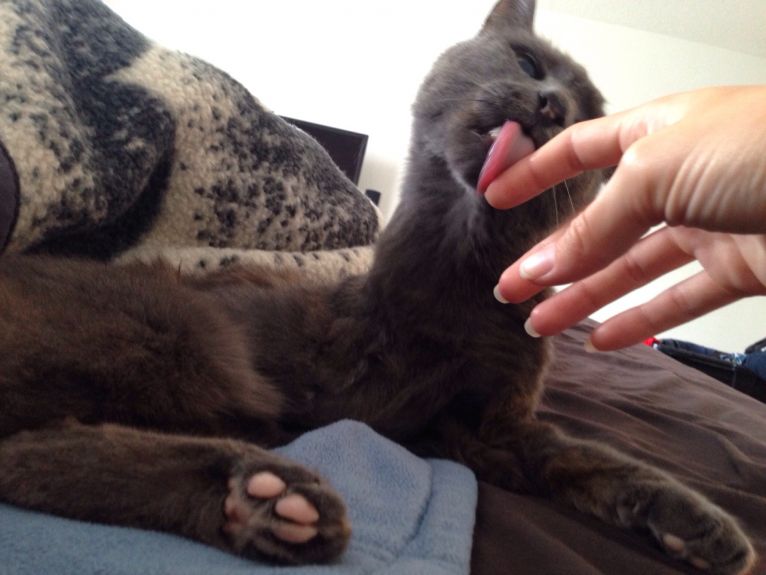 A pause while cleaning the front paw, to contemplate the meaning of life, or perhaps just where to lick next: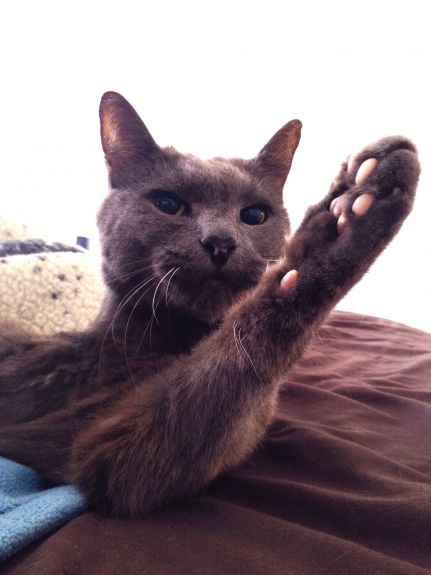 Such a sweet kitty!