06-18-14 – 12 Weeks after surgery
I've been gone for almost two weeks – drove to the Northeast for a friend's wedding and left Misty and my plants in the care of my fiancĂ©. I also forgot to post anything on Wed June 3 as that was my day of departure – sorry!
Misty was fine while I was gone, except that she decided either that she hated her litter or that she was entitled to have a temper tantrum or both, and spent almost the entire time pooping on the floor next to the box instead of in it. So yesterday I stopped at the store on my way home and got unscented litter, and changed it when I got home. She seems fine now that I'm home, other than her usual problems stepping in it even in a completely clean box. I've got no way to tell whether the reason for the improvement is due to the change in litter or my return. Ah well, all's well that ends well. Til the next time I leave her and we see whether the litter makes any difference.
Here's a photo of my darling girl from today, which is also 12 weeks since her surgery. She still loves to drink out of the faucet. And the missing leg doesn't seem to cause her a bit of trouble balancing in the sink while she drinks.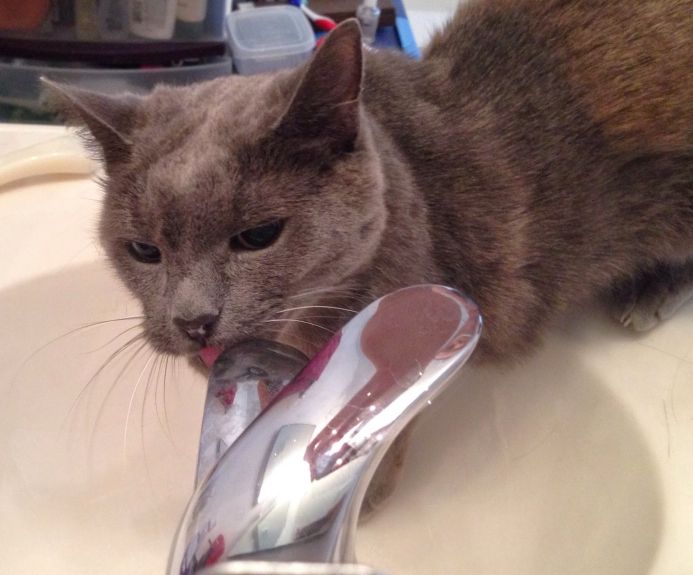 Here's a photo showing her back. There's still a difference in fur length, and as I expected the browned ends will be a noticeable demarcation even once it's fully grown in. But it's beginning to be less noticeable. And when I pet her I can't feel any difference at all.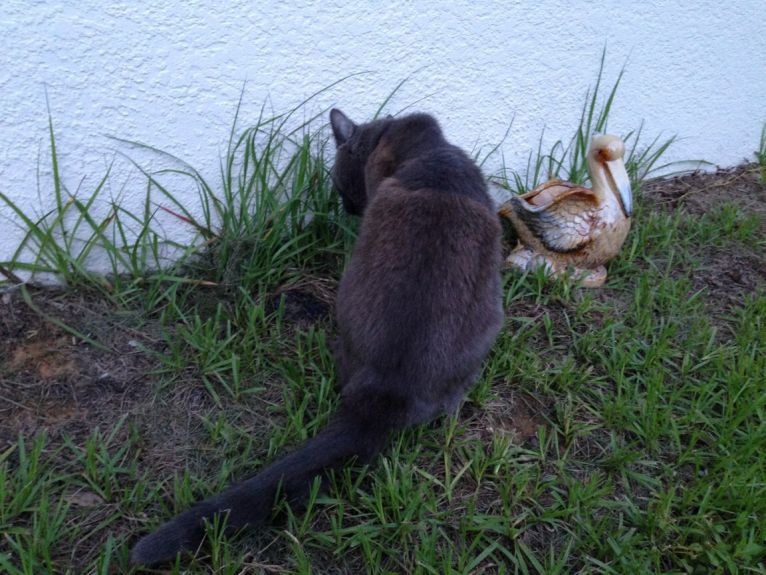 One last photo: she helped me harvest some of my basil this evening so I could make pesto for the first time ever: