07-10-14 – 15 Weeks After Surgery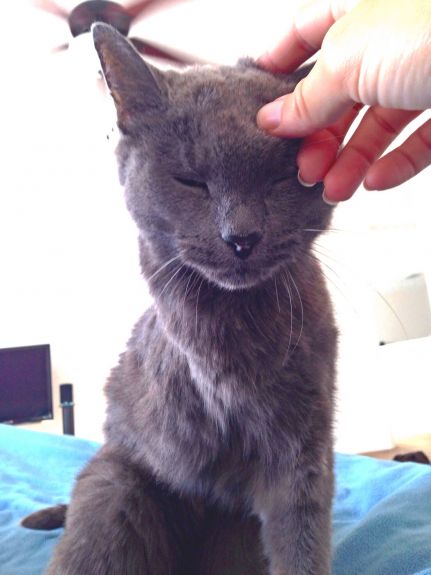 I have been trying to post every Wed but I had a job interview yesterday and didn't pause for any photo taking all day long. So here's Misty this morning being lovey.
Her fur is almost completely grown in but I can still see a detectable difference in length. It would be very difficult to notice or know where to look if it weren't for the difference in fur color to mark the border.
I've cut way back on the variety of food I've been feeding her. Just her hypoallergenic stuff (canned and kibble) and single-ingredient treats either out of the freezer or bought freeze-dried. I am still not sure her ears aren't bothering her. She seems to REALLY relish it when I rub them and I can't tell whether it's because she just likes it or because they itch.