Lazy Sunbeam Sunday
After a killer week and a super busy Saturday, the whole household is chilling today. Misty is occupying sunbeams while she waits for the rabbits I've got in the crockpot to be done. We humans had breakfast sandwiches for dinner made on an electric griddle while watching Diners, Drive-Ins and Dives. Now I think I'll finish some artwork I've been working on while I watch a few episodes of Madmen.
Here's my sweet little sunbeam girl: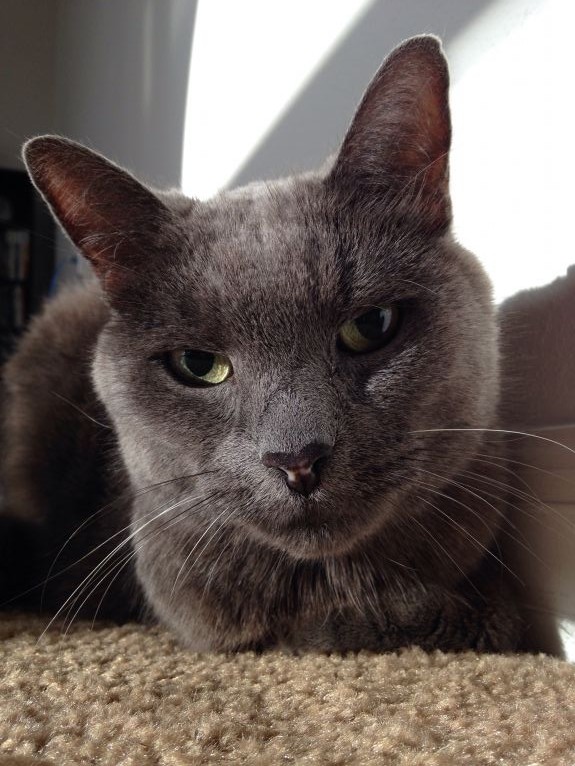 I love how the light shines through her eyes.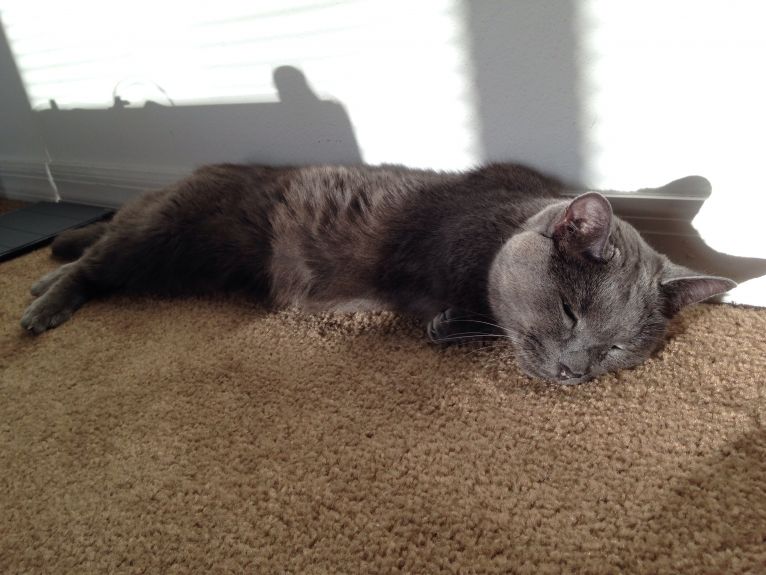 Sprawled with her one little front paw sticking out. 🙂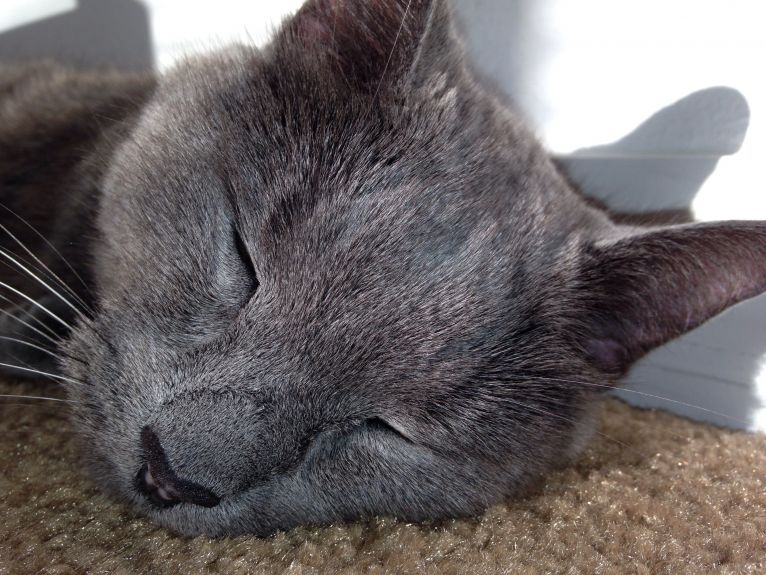 What a face. I think the mottling on her little nose is very cute. But from photos I see that it was all grey when she was a kitten. I wonder how she got the pink spots – I just remember noticing them one day. Â I hope they're not because of injuries or something. Â She did get into a lot when she was young – I remember her hopping up on the stove once right after I took a pan off the burner. She leaped off again really fast. I checked her feet for burns but I couldn't even find any singed fur. Maybe sometime later she stuck her nose somewhere it didn't belong. I could picture her doing that. I suspect that she's used up more of her nine lives than what the cancer ordeal used up. Most in-and-outdoor cats get into trouble we never find out about, I'm sure.